Team Building
Many breath taking locations and amazing experiences all over Montenegro
Montagna Travel Montenegro is successfully engaged in organization and realization of Team Buildings in Montenegro for many years now.

With all the activities and props we own, our company has everything needed for a large array of games we offer, designed to unify and strengthen collegiality and structure of a company, and all through pure fun. Island of Mamula, Old Town Perast, Old Town Kotor, Herceg Novi, Budva, Bar, Ulcinj, Ivanova korita and Žabljak are just some of the locations where our Team buildings are held.


Montagna can proudly claim successful realization of all Team buildings we organized, through different interesting games, showing unique sides of our beautiful country, and all for companies such as T-COM, Company Delta, GTZ, Samsung, ABBI and many other, both international and regional.

Contact us by e-mail to choose the games and places best suited to your employee needs, and let us organize a Team building you won't soon forget.
Gallery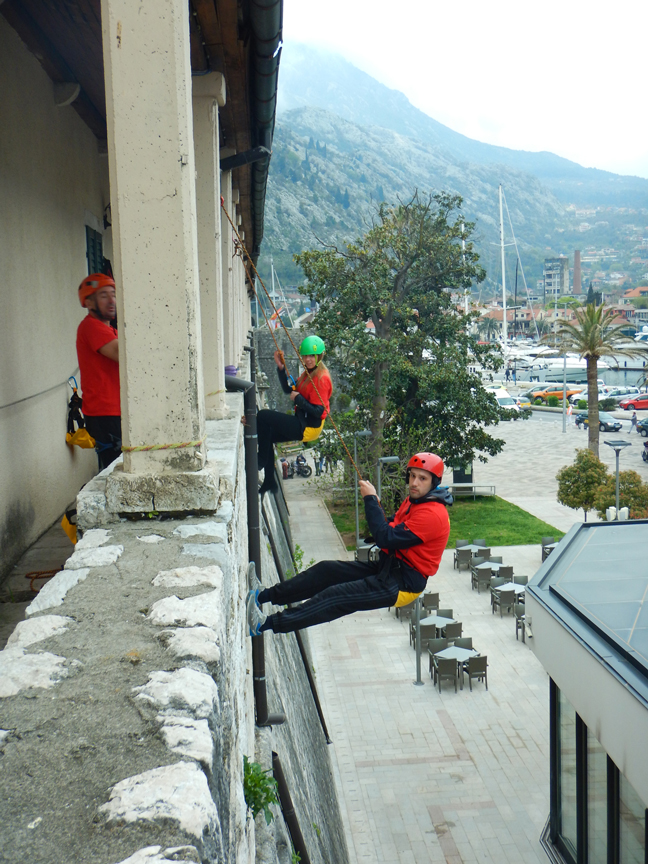 ["galerija\/teambuilding\/DSCN0905.jpg","galerija\/teambuilding\/DSCN0948.jpg","galerija\/teambuilding\/DSCN0953.jpg","galerija\/teambuilding\/DSCN1649.jpg","galerija\/teambuilding\/DSCN1654.jpg","galerija\/teambuilding\/DSC_0083.jpg","galerija\/teambuilding\/DSC_0095.jpg","galerija\/teambuilding\/DSC_0131.jpg","galerija\/teambuilding\/DSC_0188.jpg","galerija\/teambuilding\/DSC_0567.jpg","galerija\/teambuilding\/IMG_20150626_114722.jpg","galerija\/teambuilding\/IMG_20150626_115346.jpg","galerija\/teambuilding\/image-0-02-01-e0279b1608249f710f236c31bb626732c4606f3733c4fd65781dc64b1499d99d-V.jpg"]
Send E-mail