Hiking Bobotov kuk
National Park Durmitor, Žabljak
Bobotov Kuk (2523 m) represents the highest peak of Durmitor mountain massif and officially the highest peak of Montenegro. It is impressive looking and observing it from any side, whether it is from Valoviti Do, or Žabljak, Trojni Prevoj, or from the peaks of Zubac, Prutaš, Lu?in Vrh, Me?ed, Minin Bogaz, Bezimeni Vrh, ?vorov Bogaz or Mount Vojnik, its' slender silhouette dominates the Durmitor mountain massif, defeating time and enchanting with its' beauty.
Plan and programme:
Departure is scheduled at 07-08h from Sedla (1907m) and continues to Bobotov kuk (2523m). We pass by the Uvita Greda and descend to Zeleni Vir, which is located at an altitude of 2070m. Here we take a break to relax and enjoy the nature. We continue ascending to the Škr?ki viewpoint, from where we can see Škr?ka lakes, and on the right we can see Žabljak and Durmitor.
After this, we continue on the most demanding part of the hiking tour - the very top. We are going to cross the exposed rock that is the most demanding point of the tour, from where we can reach the top of Bobotov kuk. This peak offers an unreal view of the Durmitor National Park, Žabljak, Lov?en and the other mountains of Montenegro, as well as the river Tara Canyon, and early in the day if the weather is nice, we can even see Italy and Serbia.
Gallery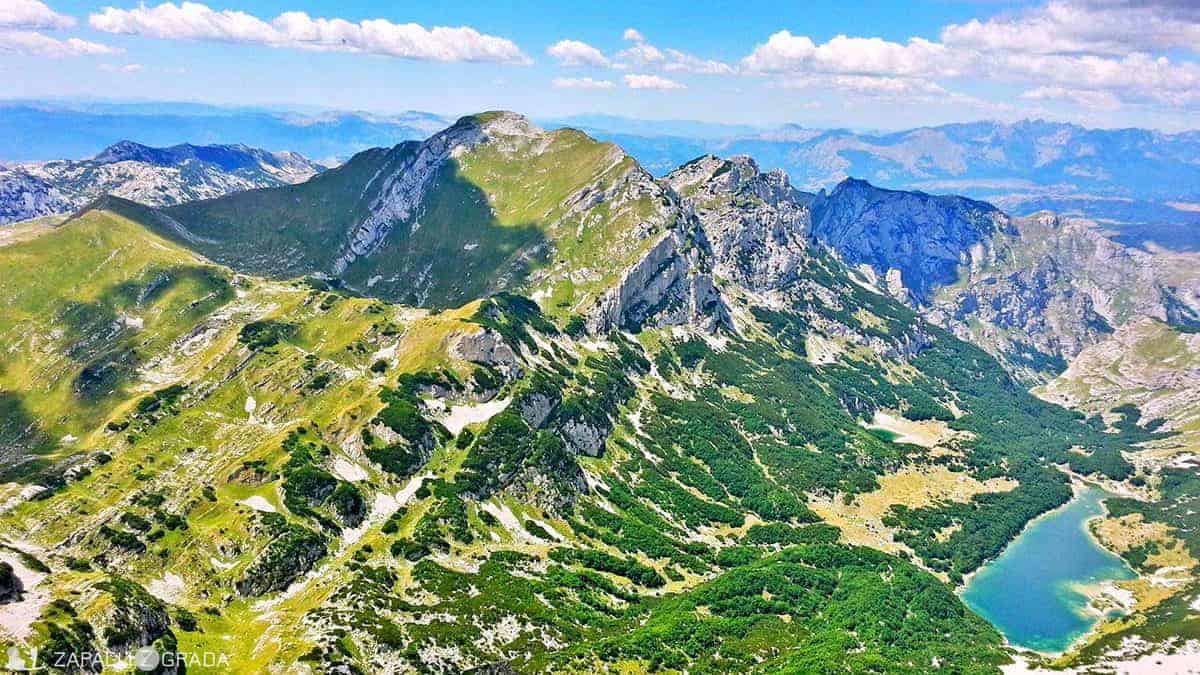 ["galerija\/Bobotov kuk\/\/bobotovkuk.jpg"]
Make your reservation
Price reduces as reservations count grow.
Pick your date bellow.
Your price is also being reduced for reservations made after yours.