Hiking Šljeme
National Park Durmitor, Žabljak
Šljeme, located at an altitude of 2455m, is the third highest peak of the Durmitor massif. This is not really the peak like others. Šljeme is a 2 km long, high plateau with an average height of over 2400 m. There are several peaks on the plateau of Šljeme, and the most famous are the Isto?ni Vrh (2445 m) and Vrh Šjlemena (2455 m). Plan and program: Start of this tour is at the ski slopes (below Savin Kuk peak), from the very beginning of the cable car. We move through the grassy part of Šljeme, the ?ista Strana (along the left side of the ski slopes) all the way to the top. We pass the snowy hills (there is snow here during the summer as well). Here we make a short break. After the break, we continue the hiking tour and and arrive at IstoŠni Vrh, from where we are going to the top of Šljeme and after a break at this beautiful place, we return to the starting point. From one side of Šljeme you can see all the way to Sedla, Canyon Nevidio, Mount Vojnik, and on the other side we can see Mali and Veliki Medjed, Bandijernu, Bobotov kuk ...
Gallery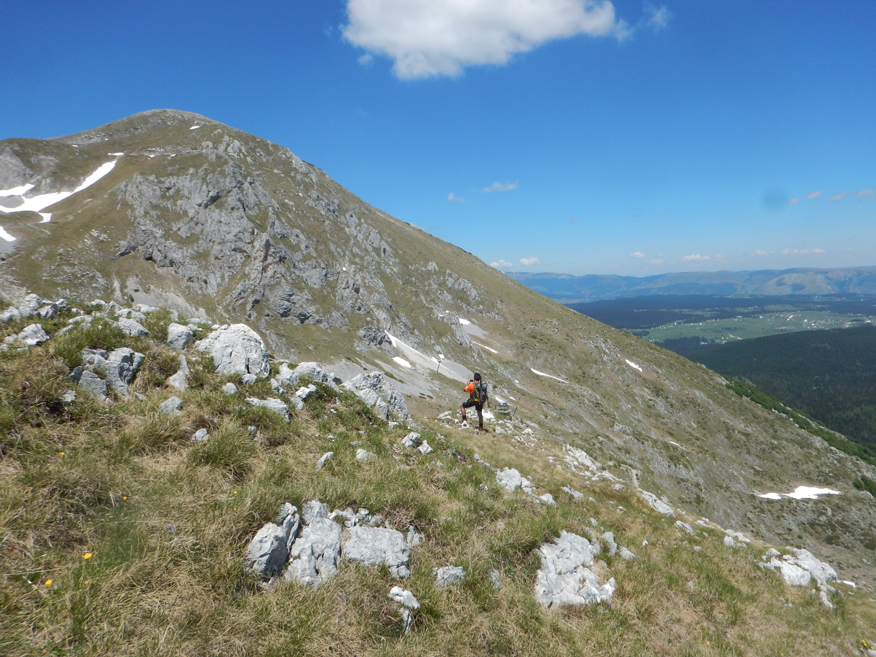 ["galerija\/\u0160ljeme\/\/sljeme1.jpg","galerija\/\u0160ljeme\/\/sljeme2.jpg","galerija\/\u0160ljeme\/\/sljeme3.jpg","galerija\/\u0160ljeme\/\/sljeme4.jpg"]
Make your reservation
Price reduces as reservations count grow.
Pick your date bellow.
Your price is also being reduced for reservations made after yours.