Via Feratta Kotor
Kotor
Via Ferrata represents a secured hiking trail that crosses inaccessible parts of mountain massifs with the help of cables and metal treadmills. Ferratas are suitable not only for professional alpinists but also for people with average physical fitness that are not engaged in active hiking and sports.
Via Ferrata is located on the exit of the Canyon Škurda and at the entrance to the Old Town Kotor. It starts at an altitude of 80m and ends at 205m. Rocks where ferrata is located, provide an excellent view of the Kotor Bay, the San Giovanni fortress and the entire Old Town Kotor.
Each participant is secured with alpine equipment - cables and ropes. All participants receive complete alpine and protective equipment (helmet, belt and ferrata system, which includes 2 carabiners, belt connector and the safety system). All participants are guided by our experienced guides who are also mountain rescuers (members of the Mountain Service).
Each participant is secured by Montagna Travel Montenegro with safety alpine equipment, and need only to bring their own sneakers.
Gallery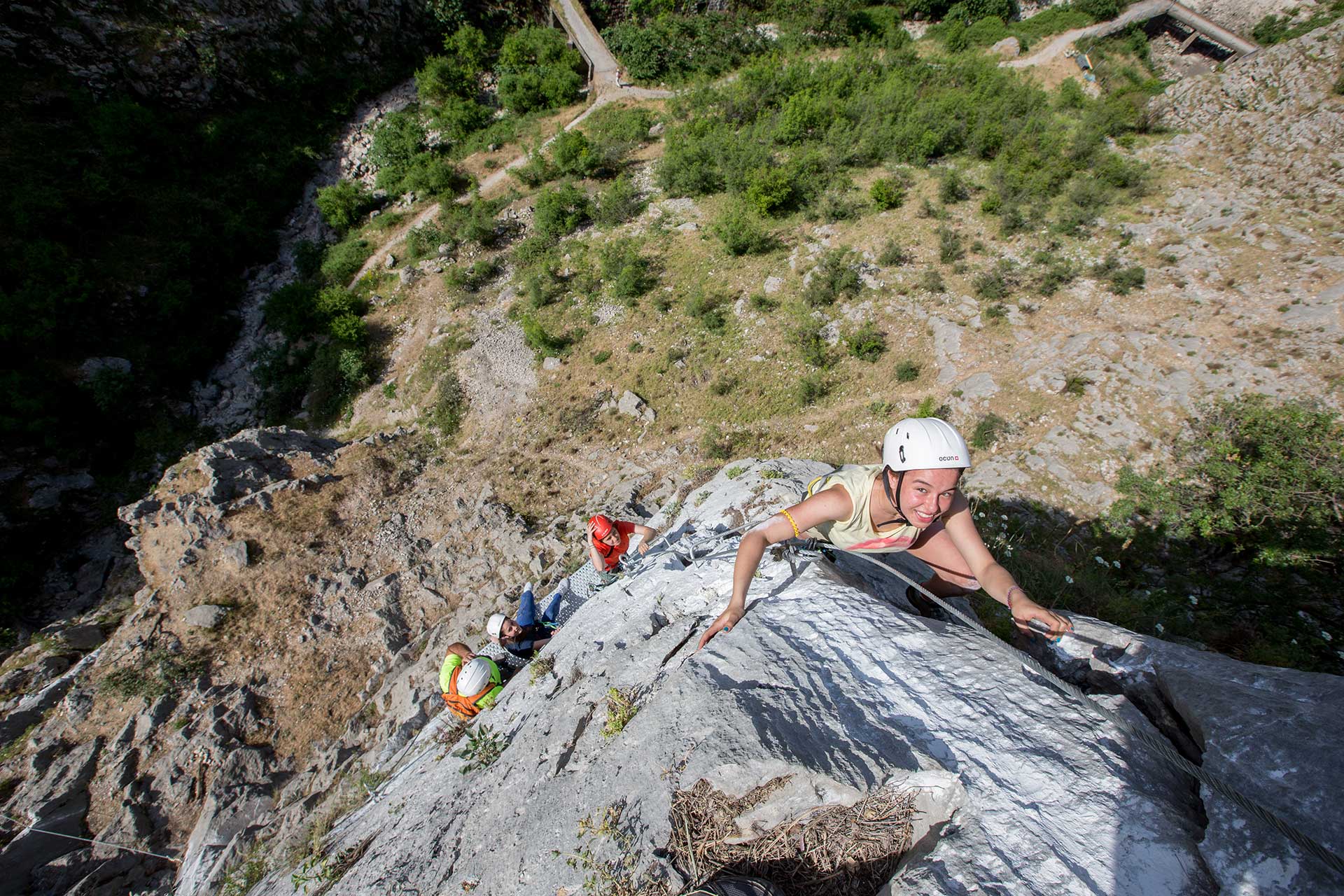 ["galerija\/Via Ferrata Kotor\/\/Via-Ferrata-Kotor1.jpg","galerija\/Via Ferrata Kotor\/\/Via-Ferrata-Kotor2.jpg","galerija\/Via Ferrata Kotor\/\/Via-Ferrata-Kotor3.jpg"]
Make your reservation
Price reduces as reservations count grow.
Pick your date bellow.
Your price is also being reduced for reservations made after yours.