Canyoning Bukovice
Šavnik
Canyon Bukovica is the most attractive spring and autumn adrenaline tour in Montenegro. It was first discovered in 1918, and it is available for passage from May untill the end of June (heavy rains / a true challenge), depending on the water level, the size and readiness of the group itself. The canyon is about 13 km long, 300 meters high and the water temperature varies from 8C to 13C when it is the hottest, which is not a problem since all the participants will have waterproof NEOPREN suits (5mm-7mm thickness) – duration - 3 -7 h. There are many obstacles that we'll enjoy crossing through the canyon, jumps, the overcoming of rocks, narrow clefts, sweeping, diving, passing through the holes in the crystal clear water and so on…
Gathering point is in Šavnik- (start is upstream along river Bukovica – approximately 7-8 km), division of the necessary equipment and equipping the participants. Min. age – 10 yrs.
-Entering the Canyon Bukovica -Half-way through participants get an energy drink and a chocolate bar -Going through the other half of the canyon - Exiting the canyon and descending to the cars, where lunch will be organized at a restaurant in Poš?enje or another catering facility.
Gallery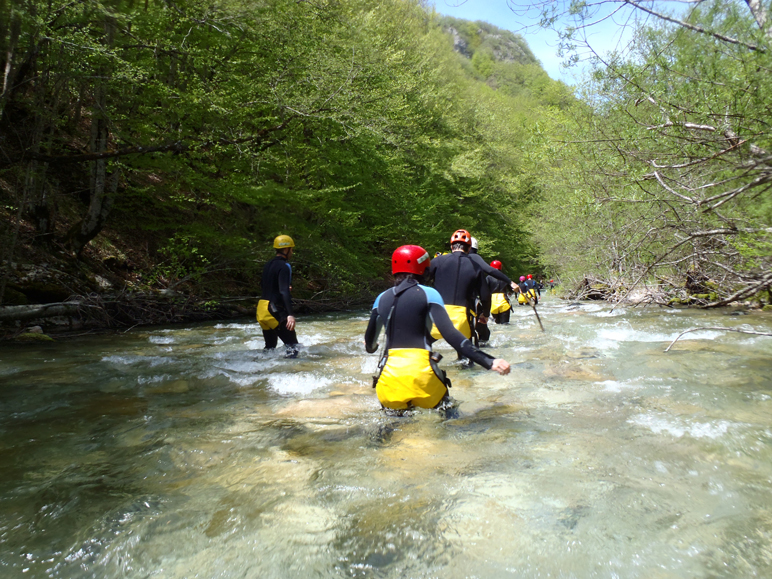 ["galerija\/Kanjon Bukovice\/\/Canyon-Bukovica1.jpg","galerija\/Kanjon Bukovice\/\/Canyon-Bukovica2.jpg","galerija\/Kanjon Bukovice\/\/Canyon-Bukovica3.jpg","galerija\/Kanjon Bukovice\/\/Canyon-Bukovica4.jpg"]
Make your reservation
Price reduces as reservations count grow.
Pick your date bellow.
Your price is also being reduced for reservations made after yours.