Canyoning Nevidio
National Park Durmitor, Žabljak
Gathering at a meeting point at ethno village 'Nevidio', Poš?enje. Division of equipment and giving of instructions to participants for the passage through the canyon. -Departure to the entrance of the canyon Nevidio, reminding participant of the instructions and commencing of the tour. Group is guided, depending on its size, by a number of experienced Mountain Service members and instructors.

- Entering the canyon
- Half way through the canyon the group takes a break, where all participants get an energy drink and chocolate bar, as well as the opportunity to take some photos.
- Continuing the journey to the end of the canyon.
- Exiting the canyon and return to the ethno village Nevidio for lunch.

Gallery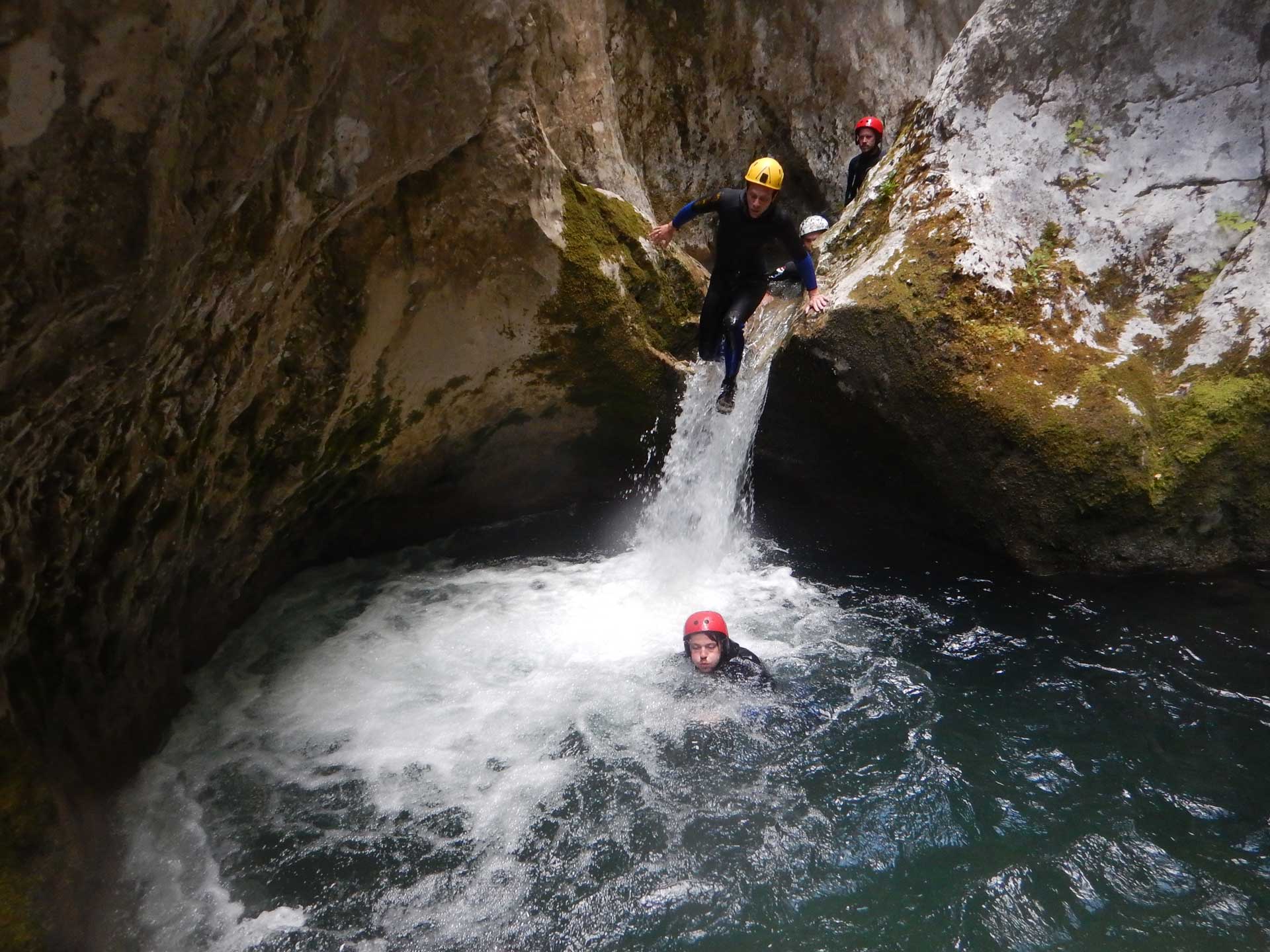 ["galerija\/Kanjon Nevidio\/\/KanjonNevidio1.jpg","galerija\/Kanjon Nevidio\/\/KanjonNevidio2.jpg","galerija\/Kanjon Nevidio\/\/KanjonNevidio3.jpg","galerija\/Kanjon Nevidio\/\/KanjonNevidio4.jpg"]
Make your reservation
Price reduces as reservations count grow.
Pick your date bellow.
Your price is also being reduced for reservations made after yours.